PRODUCTIVE PROCESS_
Inventive MATL's current production process consists in the production of masterbatch by extrusion and spaghetti cutting. It produces mainly white MB, colour MB, MB additives and compounds.
The company has a strong component of customer-tailored colour development, with applications in the food, cosmetics and pharmaceutical sectors, as well as in the following processes:
- Multilayer film
- Injection and injection/blow moulding
- Cast extrusion - Profile extrusion
- Blow moulding
It has a colour rigour component that allows it to be in the rigid and flexible packaging, furniture, decoration and motor vehicle markets.
Additivebatch, Incentive's range of additive concentrates, aims to improve the technical performance of customers' products and to optimise their production processes.
The additives range has applications in polyolefins and engineering plastics, such as PET, ABS, PA, PS, etc.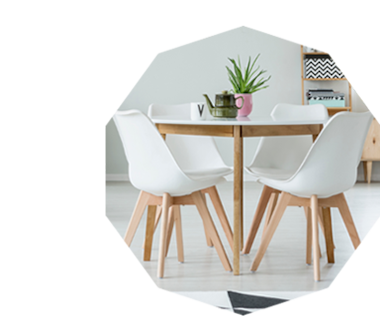 Inventive's White Masterbatch range uses excellent quality titanium dioxide. The company is dedicated to the production and marketing of different solutions, including the addition of additives such as anti-UV or antistatic, and of sensitive applications, such as PET, PA or PS.
The quality control systems and the development of solutions according to the customers' specific needs, allow us to have a high performance in an optimised cost/benefit ratio.

The range that grew the most is its family of combined colour and additive products. In many situations, colour performance is affected by the incorporation of additives and, on other occasions, there is a chemical incompatibility of the pigments with the additives of the final piece.
Inventive presents a range of products that optimises the colour and additive needs with a single product. Thus, customers have a technical solution capable of satisfying and optimising their needs, using only one reference, a dispenser.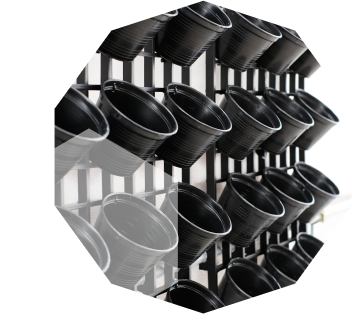 Blackbatch is Inventive's Black Masterbatch range, made from carbon black. The range is versatile and allows it to be used in most customer applications.
Within the range of mineral concentrates, the company presents Calcium Carbonate Concentrates and Drying Concentrates.
The main markets for this product range are film, injection, blow moulding and polymer recyclers.